1-888-452-FEET (3338) or 1-888-372-FEET (3338)
Dedicated foot fetish phone lines! Call now!
*** Calling for INFO is FREE *** Take A FREE Look At The Models HERE *** Calling for INFO is FREE ***
Note: If you're using a cell phone, you may have per minute charges with your provider for toll free calls.
1-888-534-BDSM (2376) or 1-888-972-WILD (9453)
Dedicated BDSM and "Anything Goes" phone lines! Call now!

Great Feet Main Menu


These 11 photos are from Foot Lover.

He says, "Hope you enjoy my feet."
These 11 photos were uploaded on Friday, November 21, 2014.


Xobile
The BEST way to watch adult movies on mobile (cell phone fun including foot fetish movies).

These 7 photos are from Mark aka Surcleopatra.

He says, "Here are a few pics from my fresh pedicure!"
These 7 photos were published for Wednesday, November 12, 2014.

The 11 photos & video below are from Jim who welcomes your comments.


The 11 photos above & the video below were uploaded on Tuesday, November 11, 2014.
Shooting A Load On His Own Toes

A slow connection may take a bit of time to download. If you can, it's recommended that
you save this video on your computer just in case our site is no longer able to host it.

Note: Clicking the large thumbnail below will open this video in a new window for you to play or save.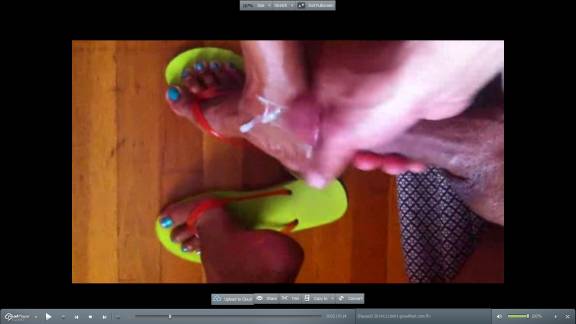 Or you can play it in our video player below ...


For those who want it, here is this video clips's direct link.
Use the menu of your mouse to download it to your computer.